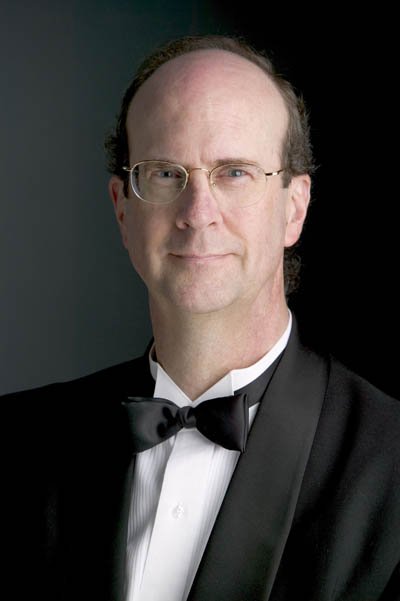 I was born in 1947 in New Haven, Connecticut, and grew up in west Los Angeles, California.

I played several different instruments in school bands and orchestras, and in high school became especially serious about studying and performing on the piano.

Having been an Applied Organ Performance major at BYU, when I was an LDS missionary in London, England, in addition to regular duties I was asked to give daily recitals on the church's Hyde Park Chapel organ for the remaining five months of my mission. For me that was heaven.

Back home, which now was in Salt Lake City, aged 22 and married, with my wife and her two little sons whom I adopted, and having graduated from the University of Utah in Music Theory, I studied further with my original organ teacher Parley Belnap and with Salt Lake Tabernacle Organists Alexander Schreiner and Robert Cundick.

In 1972, we moved to Belfast, Northern Ireland, to help care for my wife's father who was terminally ill. While there, I taught at the Ulster College of Music and at the Hopewell Middle School. I was also accepted for post-graduate work at Queen's University, but finding ourselves in the very center of the raging sectarian violence, we moved back to Salt Lake City in 1973, and started our lives over again, virtually from scratch.

My work toward a Master's Degree at the University of Utah was interrupted in 1974 by the beginning of a 34-year career with Ballet West, where I played piano for company classes and rehearsals, and I performed as a soloist on stage or in the pit. After nine years, I became their Associate Conductor, and served, for extended periods, as their acting music director, for 25 more years.

Over the years, I performed on the piano at major venues in Salt Lake City, Honolulu, Los Angeles, Tempe, Albuquerque, Aspen, Denver, Detroit, Chicago, Nashville, West Palm Beach, Raleigh, the Kennedy Center in Washington, D.C. and the City Center theater in New York City.

I also conducted ballet programs with the Utah Symphony, the Utah Chamber Orchestra, the Anchorage Philharmonic, the Spokane Symphony, the Portland Symphony, the Billings Philharmonic, the Boise Philharmonic, the San Jose Symphony, the Phoenix Symphony, the San Antonio Symphony and the resident orchestra at Wolf Trap, near Washington, D.C.

In 1997, I began conducting the New American Philharmonic in Ogden, Utah, and I continue to pursue strong interests in teaching and composing.

I have two sons, David and Alexander, one beautiful and intelligent granddaughter, Laylah, and I live in Salt Lake City with my wife, Annie.